Continuing on the subject of books, I'd like to recommend a few of my favorites to you.
The Secret Life of Bees
: is one of those books that makes you angry. Angry because it's so great, you wish you had written it first. Lily Owens is growing up in South Carolina in the volatile summer of 1964. After running away from her father, she ends up staying with three sisters- August, June, and May- who make honey. Beautifully written, this book will stay with you long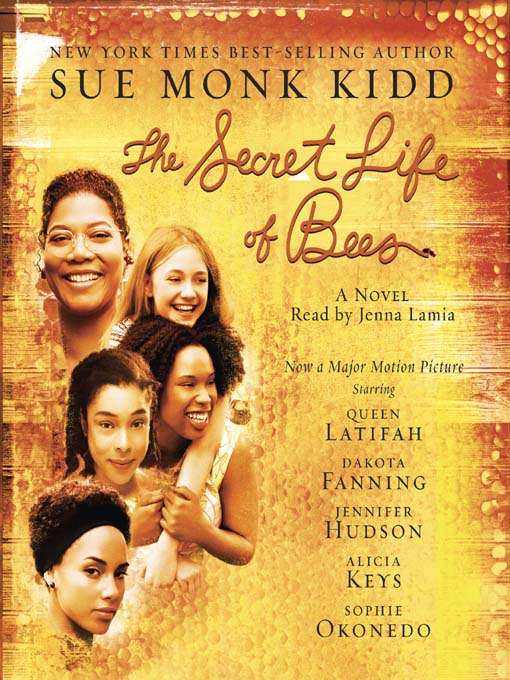 after you've finished reading it.
"The bees came the summer of 1964, the summer I turned fourteen and my life went spinning off into a whole new orbit, and I mean whole new orbit. Looking back on it now, I want to say the bees were sent to me. I want to say they showed up like the angel Gabriel appearing to the Virgin Mary, setting events in motion I could never have guessed. I know it is presumptuous to compare my small life to hers, but I have reason to believe she wouldn't mind; I will get to that. Right now it's enough to say that despite everything that happened that summer, I remain tender toward the bees."
The O'Malley Chronicles
: This series is probably the best work of
Christian fic
tion I have ever read. The stories concern the O'Malley siblings, a group of seven orphans who "adopted" each other as siblings. They all have exciting careers- a hostage negotiator, a firefighter, a paramedic, etc.- that are the basis for each book. In addition, each book contains the issues that each O'Malley has with Christianity and their struggle to believe. The books are suspenseful, well-written, and bring up very interesting questions about the Lord. I highly recommend all of these books.
"Shari's words echoed again. He wanted to be able to cross the hesitation and trust enough to pray, but he felt mute the closer he came to that line. He had believed and prayed for his mom and she had died. It wasn't logical, but thinking about praying for Jennifer brought a resonating fear that, in doing so, he would lose her too. The emotion wasn't rational. But it was powerful."
Daisy Fay and the Miracle Man:
is a terribly hilarious book. Written by one of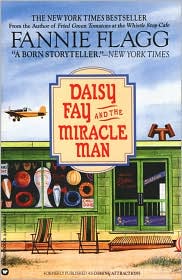 my favorite authors, Fannie Flagg,
Daisy Fay
is about a young girl growing up in the deep South in the 1950's. Told from Daisy's sassy point of view, the story meanders through anecdotes about her eccentric father, the girls at her Junior Debutante meetings, and, of course, her encounter with a "miracle man." If you're looking for a light and funny read, definitely look into this one.
"Hello there... my name is Daisy Fay Harper and I was eleven years old yesterday. My grandmother Pettibone won the jackpot at the VFW Bingo and bought me a typewriter for my birthday. She wants me to practice typing so when I grow up, I can be a secretary, but my cat, Felix, who is pregnant, threw up on it and ruined it, which is OK with me. I don't know what is the matter with Grandma. I told her a hundred times I want to be a tree surgeon or a blacksmith."